Welcome to the Nanihüsli in Davos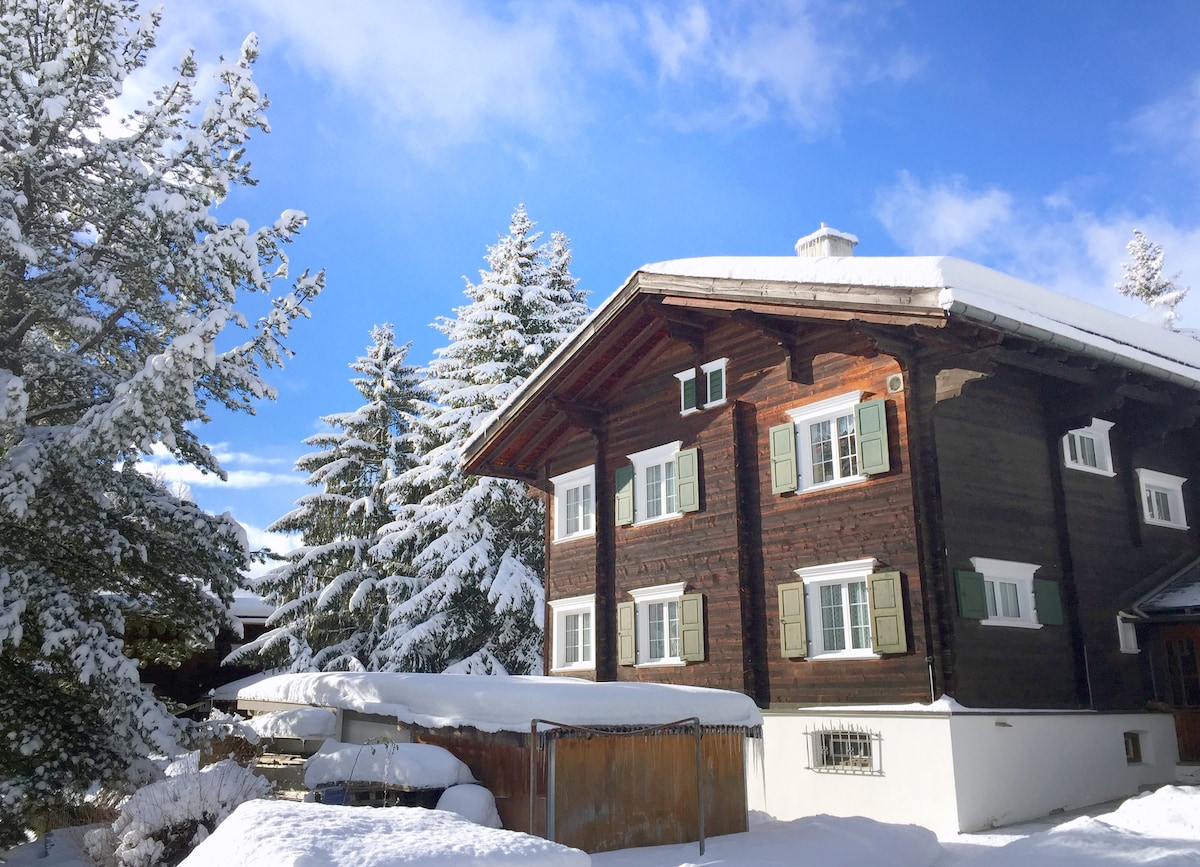 Your temporary home in the mountain wonderland Davos is situated in a quiet, sunny location in walking distance from the congress centre and the hockey arena.
Shops, restaurants, bars and mountain railways are just a few bus stops away or a couple of minutes by car.
The two cosy apartments in the chalet "Nanihüsli" both have a fully equipped kitchen with dishwasher, coffee machine, separate bedroom and living room with a sofa, TV and hi-speed Wifi.
Upper Floor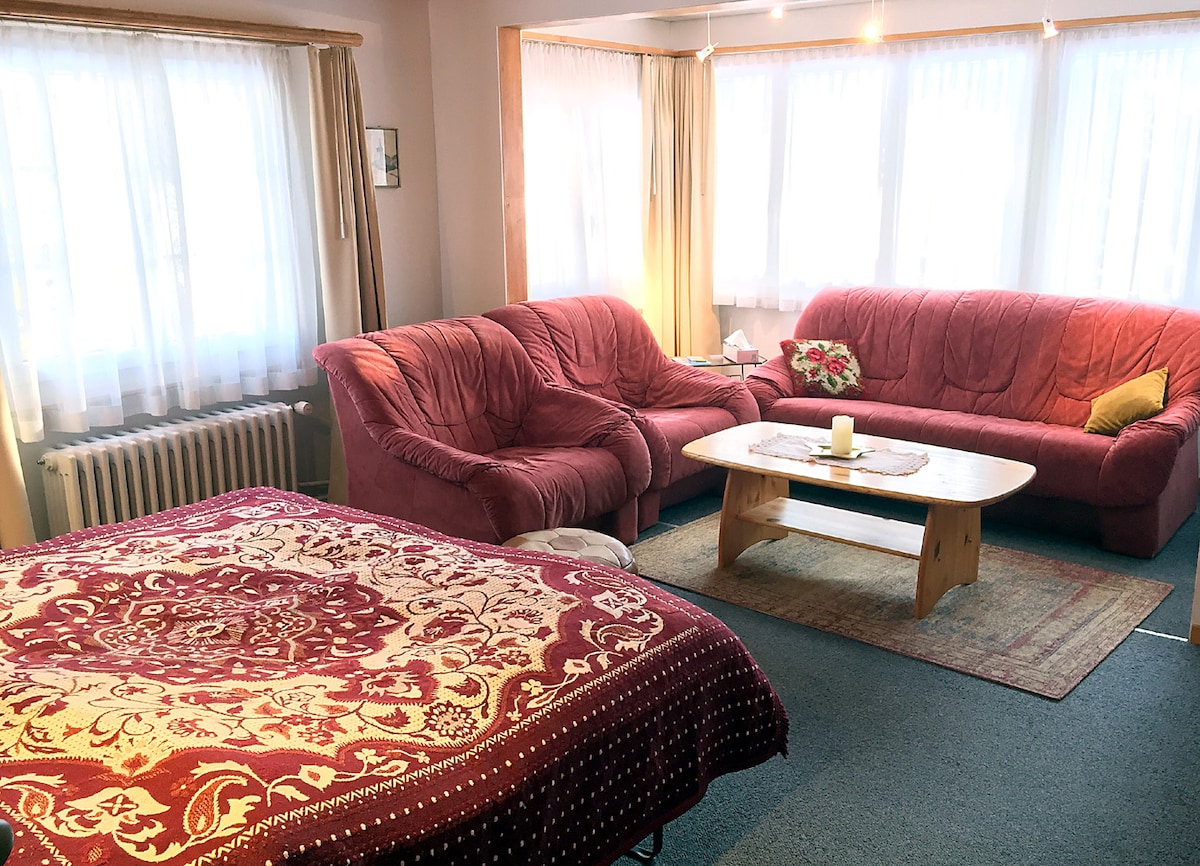 Ground Floor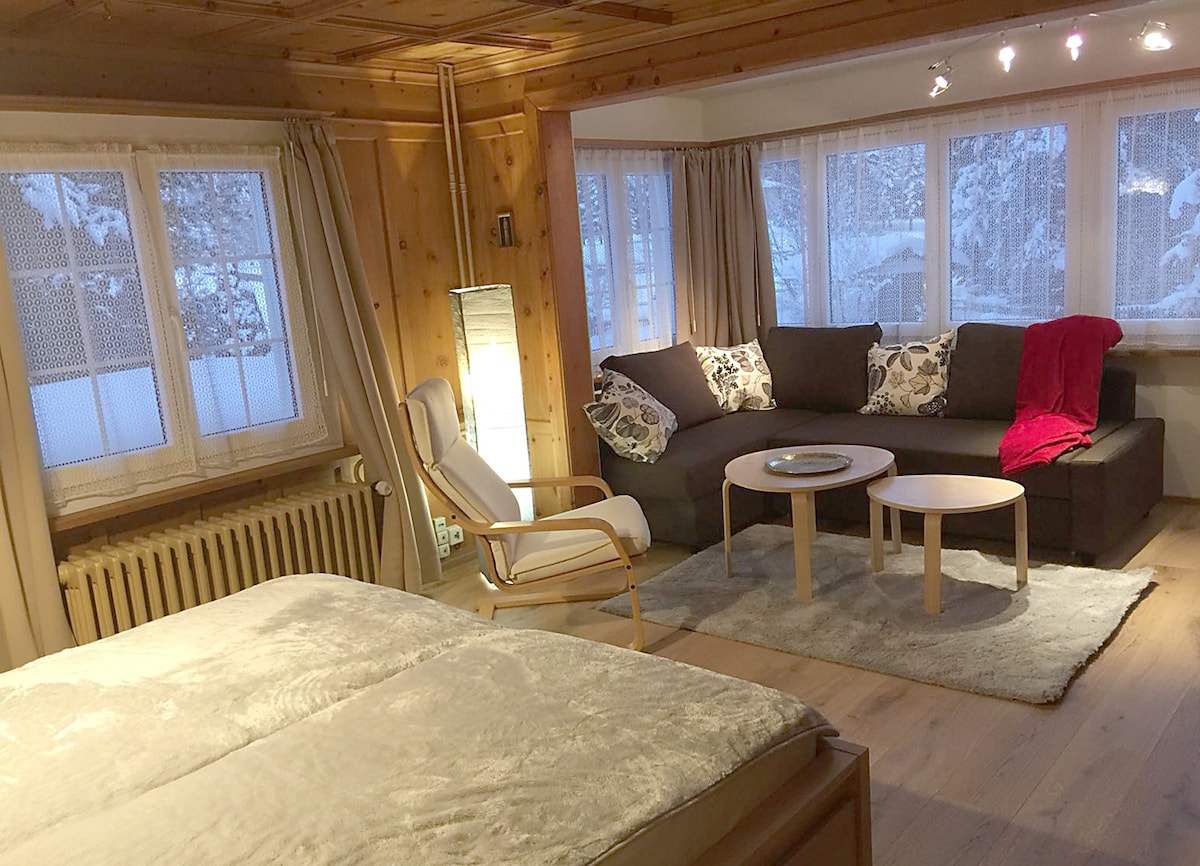 ©2021 NANIHÜSLI DAVOS – INFO@NANIHUESLI.COM